Whitespace and Black Power * Black Lines Matter
From: Diety - no need to reply - this is an automatic message
I would die for you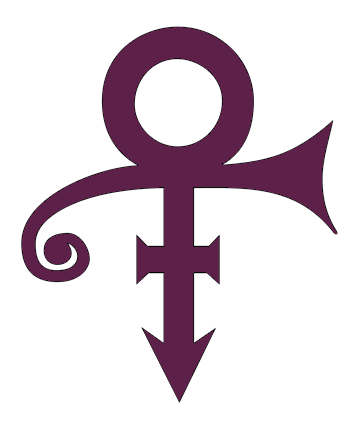 Prince
1958 - 2016
Symbolism is the basis of our realities. And, as it is with our realities, so too it is with symbolism in our lives. Our basis are adjusted. If our basis are adjusted, it is a Sign of the Times - 1987.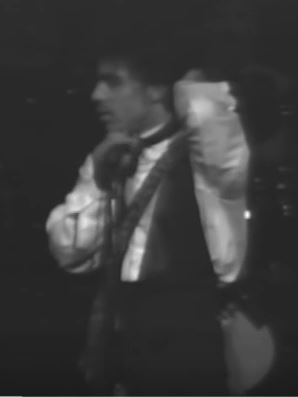 Prince performing at Capitol Theatre Passaic
New Jersey
Jan 30, 1882
On March 28, 2016, The Daily Beast reported that Larry Russell Dawson of Antioch, Tennessee, a political activist who frequented the U.S. Capitol Hill, announced that he was a prophet of God and then drew a firearm at a Capitol Hill police security check-in entrance. He is hospitalized in stable but critical condition.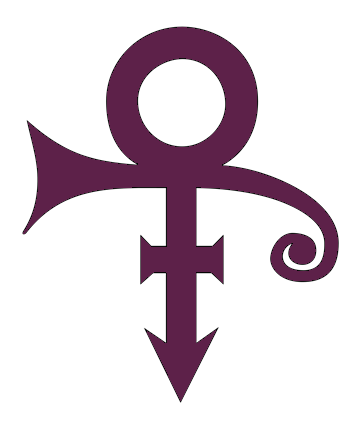 If you noticed, when the symbol for Prince is adjusted in the reverse on its vertical axis, it assumes a similar position to Mona Lisa and the rest of the images on this page. These images are of an obtuse or acute scalene triangle pattern, otherwise known as oblique triangle patterns with varying vertices. Obese mode may be a fond adaptation of Marshawn Lynch's Beast Mode apparel line, a line of vertices.

Of course Prince lived in a life of symbols, music, hollywood, females and males, old and young. The songs on his sixth album, Purple Rain, released in 1984, was symbolic of the times and debuted his back-up band, The Revolution. The album contained some of the most significant songs of his career, such as, Baby I'm a Star (pro sports), When Doves Cry (military flu), I Would Die For You (piety), Purple Rain (brainwashing technology), and others.

In the song Purple Rain, there is the line,

"You say you want a leader, but you can't seem to make up your mind. I think you better close it, and let me guide you to the purple rain."

This is about the advancement of the MK Ultra (ultra-violet) technology, after the Jimi Hendrix, Purple Haze, era which was the control of haze, Leonardo's and FDR's smoke (fog). So, close your mouth and let me show you the advancements, and the control of rain and weather (Dante Alighieri's Divine Comedy - to see you laughin'). Don't get caught up in the drug elevator. It's no laughing matter.

Prince landed in Illinois, the week one (7 day intercession), prior to his death. Illinois is the home of the first attack of the Weathermen. It is a mole line from the city of Yellow Springs, and Antioch College. July 1974, more than a thousand women attended the Socialist Feminist Conference at Antioch College in Yellow Springs, Ohio in which Weathermen Underground Organization supporters attempted to play a major role. MKUltra is M = 1,000, K = King James version.

The Sutton & Mole Valley Lines were constructed in England, between 1847 and 1868. Services include commuter services in south London, Surrey and West Sussex operated by Southern, usually from London Victoria to Horsham via Sutton and Dorking. On 6 November 1947, an electric multiple unit was in a collision with another at Motspur Park due to errors by a fogsignalman. Four people were killed and twelve were injured.

April 17, 2016, Prince offered a free Piano and Microphone concert where he advised his followers to wait a few days before they pray for him and his health (Jesus Christ!). Romans 11 tells the story of Paul who tells the followers of Christ the story of Elias (alias Prince) the importance of being earnest in their election. In this case, it is the election to be free and those benefits for all. He points out,

"Wot ye not what the scripture saith of Elias? how he maketh intercession to God against Israel, saying, 3: Lord, they have killed thy prophets, and digged down thine altars; and I am left alone, and they seek my life. 4: But what saith the answer of God unto him? I have reserved to myself seven thousand men, who have not bowed the knee to the image of Baal."

The miracle on 3-4th St, July 28, 1945. You have more faith in reserve than you think, as there are more miracles than you can think. This is represented in the color purple, a composite color of red and blue, which are each true colors.

Prince built his home like a White Chapel, a true color as well. And violet is also a true color, and at the very end of the light spectrum. All true colors end in the light spectrum, however, purple does not. Again, purple is a composite of the light spectrum. MKUltra is M = 10th century, K = King James version, Ultra = violet (Spells the end of the White Star Line). However, there, in Romans 11, is a comment as to the fall of non-believers. And yet, the case of Frank Olson. As far as the dispatch, Minneapolis is St. Paul. April 23, 2016, Chandler. Two Chandler, Arizona cops were shot in front of Walmart in Chandler, Arizona. Chandler of the tv series, Friends, Matthew Perry is currently starring in an England hosted play called The End of Longing. Prince lived in Chanhassen.